Careers
Why work for Sandymount Hotel?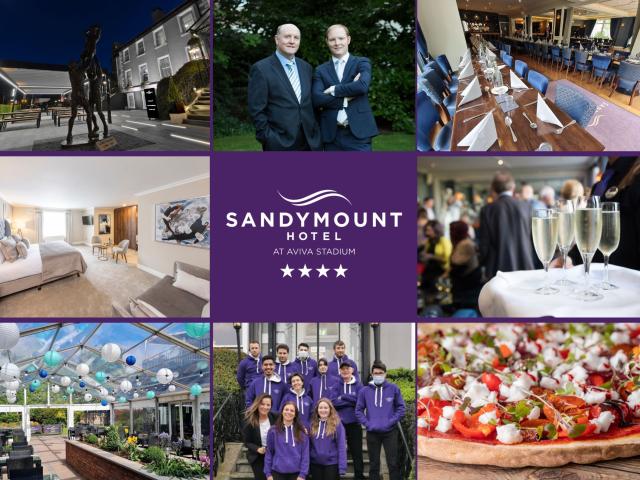 4* Sandymount Hotel, has a rich tradition over 70 years as Dublin's oldest family-run hotel. Incredibly located on an 1850 historic Victorian terrace at the International Aviva Stadium in the city's most prestigious and expensive diplomatic and residential district. It is minutes from the thriving commercial offices where many global companies base their European Headquarters.
Newly refurbished, the hotel is set on over 2 acres with 187 luxury bedrooms, picturesque gardens, conference suites, business centre, restaurant, and bar. Recipient of many national and international awards including "Europe's Leading Green Hotel" at the World Travel Awards.
For generations, employees have experienced a unique family environment that will not be found in any other hotel and are genuinely treated as part of family with integrity and respect. One employee has been with us for over 40 years. There is a wonderful spirit of team support and individual initiative is encouraged.
Sandymount Hotel is a wonderful place to progress your career. We provide effective training and development programmes to ensure our team provide the highest standards of service to guests to maintain our established reputation as a leading Dublin hotel.  Almost all employees feel a little sad when they leave!
We'd love you to join our family!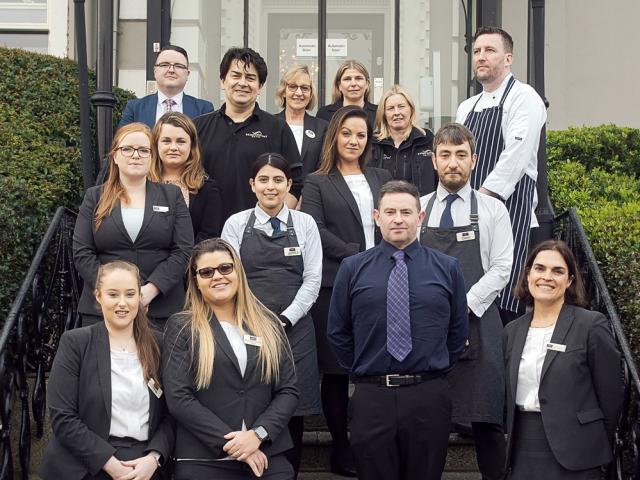 If you are interested in applying for a position at Sandymount Hotel, please see the Job Descriptions linked below, and send your CV along with a cover letter to our HR Manager Bridget Tiernan, bridgett@sandymounthotel.ie in the strictest confidence.
Benefits
Unique family-run work environment
Free Meals on duty
Complimentary Parking while on duty
Complimentary Provision of Uniform
Welfare Program
Complimentary use of hotel Fitness Room
Family & Friends Discount Rates
Employee Monthly and Annual Awards
Employee Referral Incentive Scheme
Active Employee Social Events Club
Employee Training and Development Programs
Shifts & Flexible Hours
Bike to Work & Tax Saver Schemes
Take a Peak!
Interested in our stories? See our Meet the Team Page 
Situated in the centre of Dublin City